Careers
Mission Statement
The mission of the Human Resources Department is to support the mission and vision of Shibaura Machine Company, America by providing a work environment characterized by fair treatment of staff, open communications, personal accountability and actualization, trust, and mutual respect. Our employees are our number one asset and we are committed to recruiting, developing, rewarding, and retaining the best person for the job and focused on delivering quality customer service through the development and implementation of policies and programs which contribute to the attainment of corporate and employee goals.
Employee Spotlight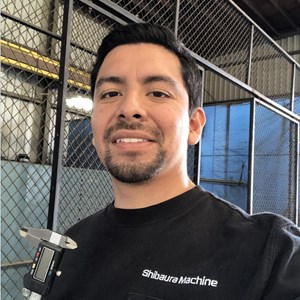 "I was fortunate to be able to join Shibaura Machine through their field service apprenticeship program where, from the ground level, I developed the mechanical and electrical skills which enabled me to now service our full line of plastic injection molding machines.  This has given me the opportunity to succeed in a job which is both enjoyable and challenging.  Also, I was very impressed with how the company took quick action during the pandemic to protect not only all employees, but also our jobs."
David G. — Employed since 2015
Field Service Representative - Injection Molding Division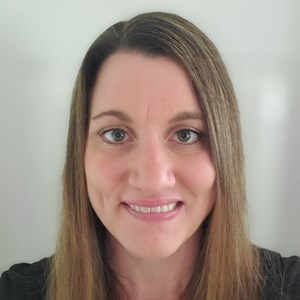 "I have worked at Shibaura Machine for almost 7 years.  During that time, I've been promoted from Staff Accountant to Accounting Supervisor.  Over the years, colleagues have become friends which makes going to work more enjoyable.  This is a company where your voice is heard and respected whether you're talking to fellow colleagues or upper management.  I'm excited to be part of a company that makes me feel like a valued member of the team."
Dawn M. — Employed since 2014
Accounting Supervisor - Administration Division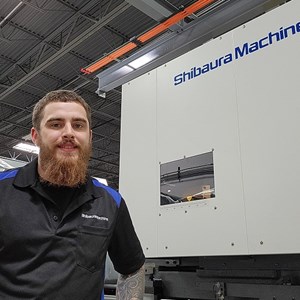 "I started with the company in 2016 as a Field Service Representative for the Injection Molding Division.  I was provided with extensive training and experience during my time in service, and was then offered the opportunity to relocate to Chicago and help launch our new machine assembly project.  We have a great team here with a lot of support and I enjoy learning more with each new project. The benefits are great and advancement opportunities are there for those who want to achieve more."
Ryan L. — Employed since 2016
Project Sales Manager - Injection Molding Division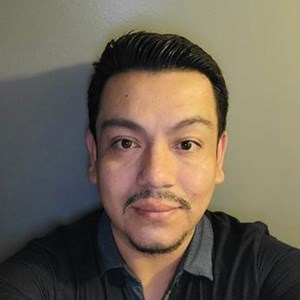 "I want to share my story about Shibaura Machine Company.  In 2014 I was involved in a work accident and Shibaura Machine was always there to support me and help me with everything possible.  Shibaura Machine is a growing company with frequent training which always helps you grow professionally and personally.  One of the things I value most in my years working with Shibaura Machine is the great respect between my co-workers and managers.  This is a very human company with great values for their workers.  And speaking of enjoyable moments, Shibaura Machine has great holiday parties for the employees and family.  Shibaura Machine is a company where I want to continue growing professionally and personally."
Juan V. — Employed since 2008
Parts Sales Associate - Die Casting Division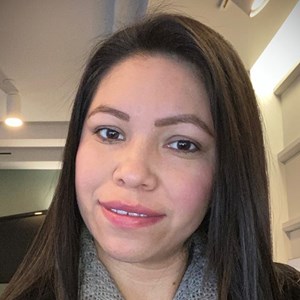 "I have been working for Shibaura Machine for several years and the learning experience has been very rewarding.  I was given the opportunity to continue an HR career path which I enjoy doing so much.  Every day I learn new things, develop new skills, and improve skills I've acquired over the years, all within an experienced team which really cares about my progress.
I'm thankful for the opportunity and look forward to working and growing together with Shibaura in the future."
Yolanda H. — Employed since 2019
Human Resources Associate - Administration Division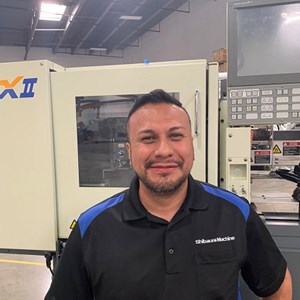 "My start as Field Service Representative was quite the career change for me; with extensive travel, customer interactions, and my lack of experience.  I felt very inadequate being the new guy but I quickly found support around every corner.  The senior technicians, engineers, and office support staff provided me with plenty of information, training, and experience-based knowledge to help me develop my technical abilities.  Now, as Field Service Supervisor, I'm the one providing the training and passing along my experience and knowledge to help groom our new field service representatives."
Juan G. — Employed since 2012
Field Service Supervisor - Injection Molding Division
HR Metrics
48
Years of Incorporation
12
Average Tenure
11
Turnover Ratio %
Equal Employment Opportunity
Shibaura Machine Company, America is an equal opportunity employer.  We do not discriminate based on any legally protected characteristics. All employment decisions are made based on merit, performance, and business needs. We value diversity and how it contributes to our success.