Large workpiece, but short on space? Here's your solution.
ELK GROVE VILLAGE, IL, January 24, 2022 - 
Machine tools that can meet the demands of large parts and difficult to cut materials while providing increased efficiency and precision are in growing demand. Industries like oil and gas, automotive, aerospace, mining and construction, and more present challenges that require custom engineered fixturing to accommodate their size, weight, and shape. Many of the machines tools that are able to meet their requirements unfortunately take up a large footprint, until now.
Shibaura Machine has developed an innovative new wall column type crossrail travel machine tool that is highly cost-effective, while also ensuring higher productivity and performance with a smaller footprint. The MCW series is able to process large workpieces with high accuracy and rigidity all while utilizing minimal space in the shop. 
Space Saving Innovation
Instead of the moving table type machine, the innovative design of the MCW series utilizes a stationary wall column with traveling crossrail minimizing required floor space. Large and heavy workpieces are able to be machined with improved operator accessibility to the workzone.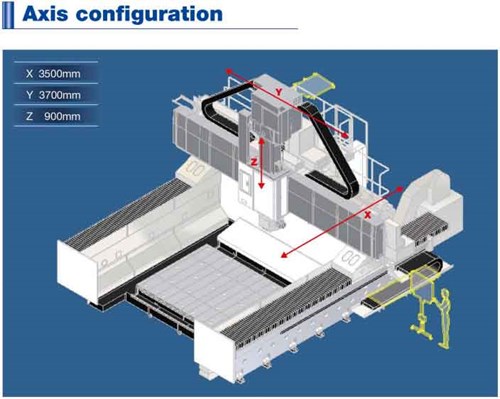 The machine installation area is minimized to a rectangular shape which allows a significant savings in space when compared to moving table type machines. The machine layout is versatile, with several variations from the basic design that include special machining attachments and optional accessories. 
All of the machine's main components are cast in Shibaura Machine's own foundry to guarantee the highest level of quality. To assure stable and rigid machining, the spindle is surrounded and supported by a square ram. The crossrail configuration, which travels on a wall column, is supported by two rigid and stable saddles and has a low center of gravity to assure high accuracy and rigidity. 
The space saving MCW series includes the latest CNC control from Shibaura Machine which makes this the ideal machine for high speed machining and high metal removal in numerous industries. Contact the Machine Tool team to learn more about this innovation machining option.
Learn more about our MCW series.
Want to know more about our machines?