Minimize Your Footprint and Bring Precise Control with Hot Runner Integration
ELK GROVE VILLAGE, IL, February 23, 2022 - Hot runner technology has revolutionized the injection molding process since it was introduced over 50 years ago. With it, manufacturers have seen improved molded part quality, operational efficiency, and reduced scrap- all savings to their bottom line. 
Today's hot runner systems are capable of producing highly complex parts in a variety of sizes. Unlike its cold runner counterpart, hot runner components individually heat to ensure resin maintains a continuous temperature through the mold. The temperature of each component can be precisely controlled to ensure an optimized process and the highest part quality possible.
Shibaura Machine's V70 controller offers integration with Mold Masters hot runner systems. This integration eliminates the added floor space that is required for a standalone hot runner controller and provides the operator a central point to run, view, and monitor hot runner temperatures, alarm status, and working condition.
Precise Hot Runner Control at Your Fingertips
By being able to run the hot runner directly on the V70 controller, operators are more quickly able to optimize the performance. Through the controller, users can ensure precise temperature control for runnerless/sprueless injection molds, hot sprue bushings, and certain applications utilizing thermocouples to monitor temperature. This degree of precision can improve part quality and reduce scrap.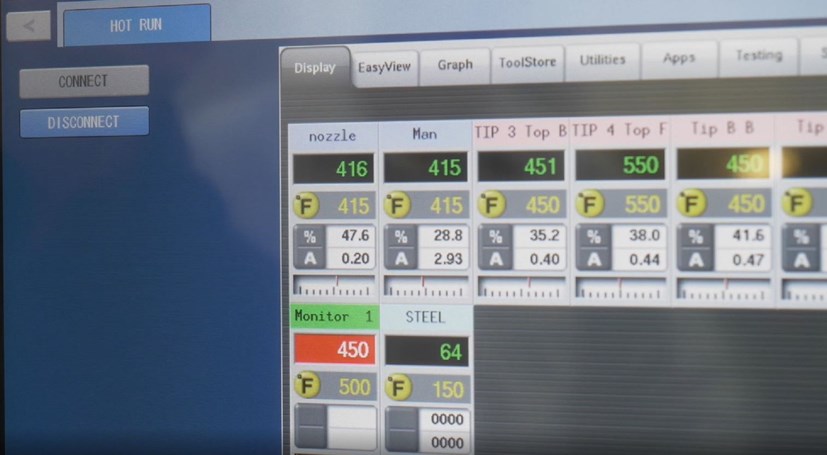 Benefits include:
Reduced footprint with integration
Enhanced part quality
Reduced scrap
Precise 1°F control accuracy
Hot runner settings are stored in machine memory as part of the mold set-up
Injection molding is a cyclical process so precision temperature control is critical to maximize productivity and production quality. Even the slightest change in temperature can greatly affect part quality and precision as the temperature directly impacts processing variables. The integration to the V70 controller allows for easy access to the hot runner system, allowing for quick and accurate response to ensure proper temperature control for each and every zone.
Unlock Your Operation's Full Potential
With the best in-class melt management of the Mold Masters hot runner, manufacturers are able to maximize profit margins while dramatically influencing the quality and performance of their process. Contact the Injection Molding team to learn more about the integration offered between Shibaura Machine's V70 Controller and Mold Masters hot runner systems.
Tel: (888) 593-1616 
Email: im-success@shibaura-machine.com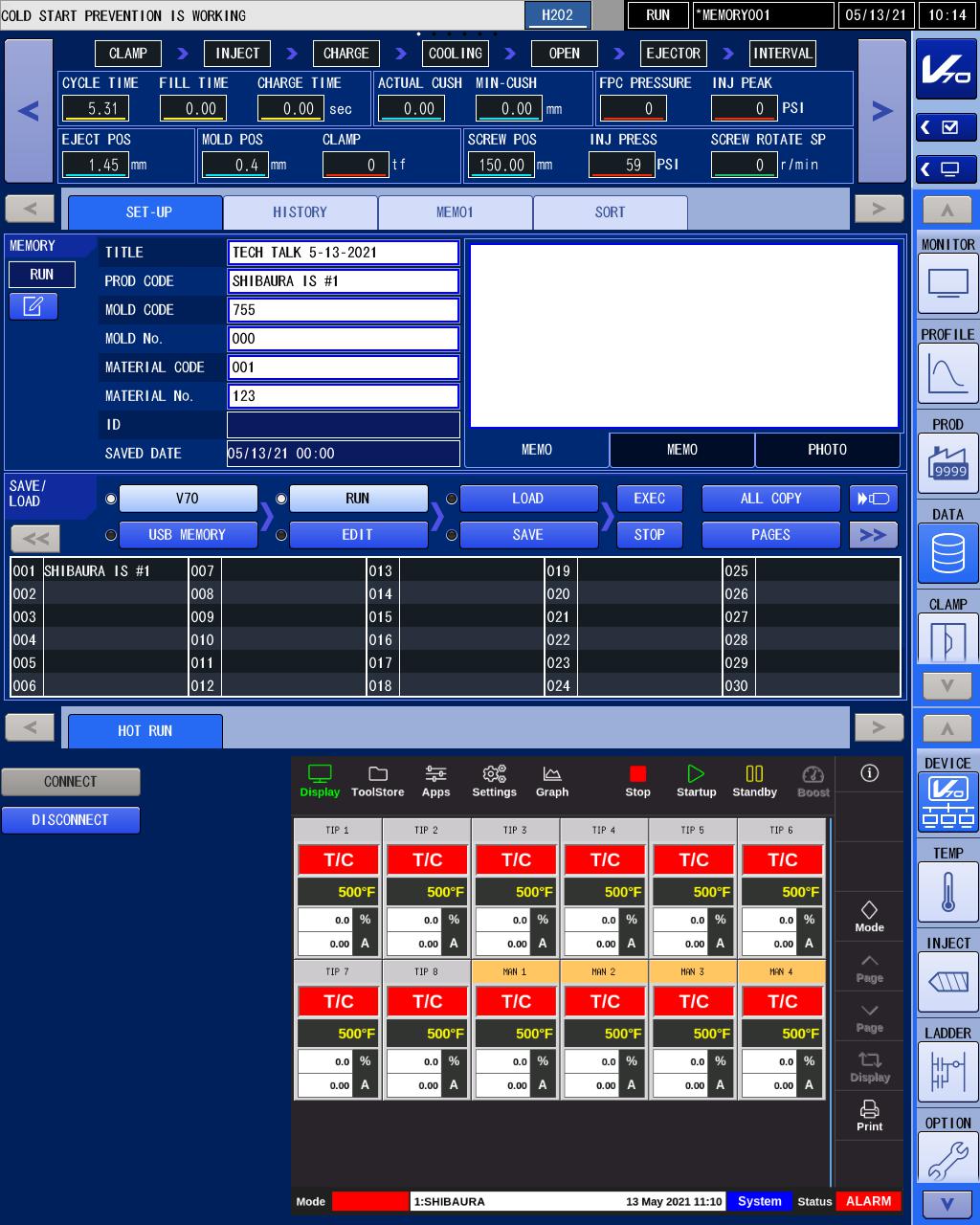 Contact us today to learn how integrated hot runner control can benefit your operation!
Want to know more about our machines?