A Better Way to Track Downtime in Manufacturing is Finally Here
Injection Molding
Machine Tools
Die Casting
Digital Services
ELK GROVE VILLAGE, IL, May 18, 2022 - 
Avoiding unplanned downtime and minimizing planned downtime is the golden ticket to manufacturing success. Through the years, manufacturers have implemented various strategies to maximize machine utilization and support lean manufacturing initiatives. However, many of these paths simply shift the cost implications to other areas defeating the purpose. With the introduction of Industry 4.0 for manufacturing, companies are now able to leverage the Industrial Internet of Things (IIoT) in order to monitor and make more informed decisions with accurate reporting for one or all machines.
Shibaura Machine's machiNetCloud solution provides accurate downtime tracking in order to structure your approach and maximize machine utilization across the factory. Using the downtime app to gain access to real-time data and reporting not only facilitates fact-based decisions but often the downtime tracking app catches previously unavailable machine data that can have a significant impact on defect rates. By monitoring the asset's condition with accurate, easy-to-understand data, managers can better implement predictive maintenance and maximize machine uptime.
A Data-Driven Approach to Machine Downtime
Manual reporting makes it difficult to gain vital insights to get to the true source of machine downtime. In order to improve uptime, one must have continual visibility on a machine in order to understand the true source of machine downtime. Continuous eyes on every single machine and being able to report this type of information in real-time for analysis is simply not feasible which often leads to misinformation and diagnosis of a parallel effect rather than the true source of the problem.
machiNetCloud's downtime tracking app brings an automated, data-driven approach to the problem. Using machine-monitored data, the app determines the machine state (producing or not producing) and with that knowledge, automatically calculates and continuously measures machine downtime.
Taking this a step further, the downtime tracking app captures machine alarms automatically from the machine control and assigns the appropriate downtime reason codes for further analysis.
Additionally, operators are able to add downtime reason codes with just two mouse clicks using an easy-to-use app specifically designed for machine operators, for the events that are not possible to be captured within the automated system.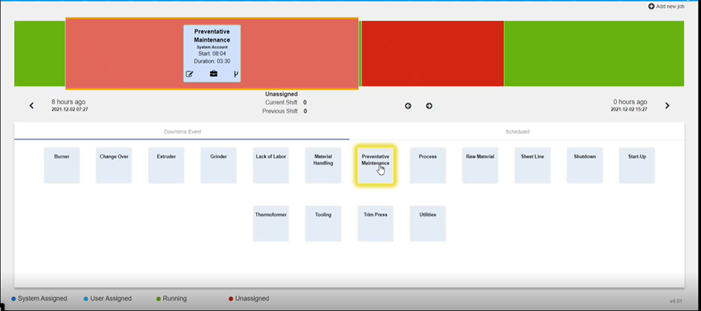 With the built-in powerful analytics and visualization tools provide a Pareto analysis of downtime for one machine - or the entire floor. It also computes Mean time between Failures (MTBF) and Mean Time To Repair (MTTR) of equipment. These analytics follow established best practices and give manufacturing managers the insights they need for their operations. Most importantly, Downtime Tracking helps managers decide how, when, and where to focus their resources to get the best ROI of continuous improvement programs aimed at increasing asset utilization and reducing downtime events.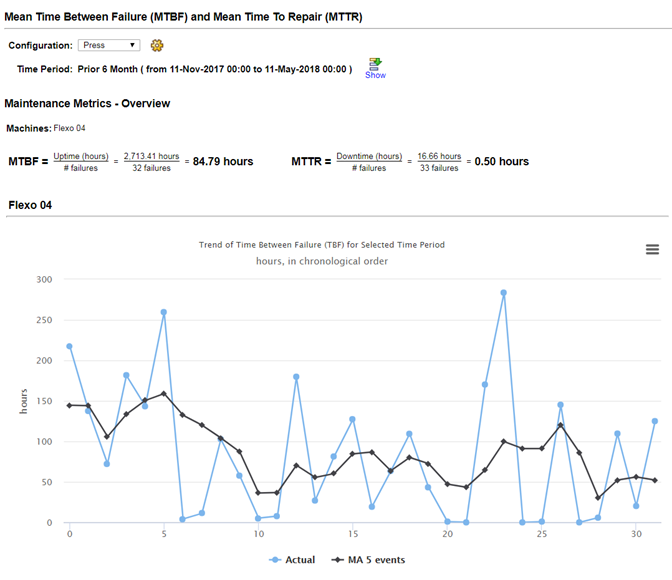 The downtime tracking app can also be programmed to generate alerts via email or SMS to the appropriate team. For example, a specific maintenance alert may create an automatic SMS notification to the maintenance team whereas another alert may be configured to be sent to the process control team.  
Learn More
Downtime tracking has advanced beyond the days of traditional manual data collection and simple statistical analysis assuming a normal distribution curve. The machiNetCloud downtime tracking app offers a means to take machine utilization to a new level of effectiveness. Contact the Digital Services Division to learn more today.
Want to know more about our machines?