Save money on spare parts for your older Shibaura Machine / Toshiba Machine die casting equipment 
ELK GROVE VILLAGE, IL, ??, 2020  
Shibaura Machine maintains a large spare parts inventory, currently more than $15M in North America.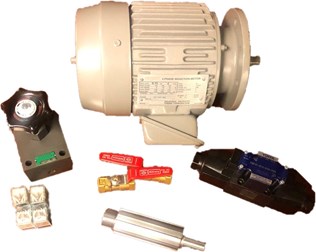 In order to support your aging die casting machines that are currently in production, Shibaura Machine is offering fall incentives on legacy parts.​
​
Every year we evaluate our inventory and offer selected OEM parts to our existing customers at a reduced investment. ​​
​
Please provide your machine model and serial number to obtain a tailored list of inventoried items with promotional pricing.​
 ​​
Email our parts associate at: dc-parts@shibaura-machine.com ​
One of our customer support associates will get back to you in a timely manner.​​
​​
Please note, some items may not be available.
We want to be your service and support partner!
Want to know more about our machines?
Want to know more about our machines?