Shibaura Machine's New Electric Toggle Die Clamping Machines Provide the Industry a More Efficient Solution
ELK GROVE VILLAGE, IL, October 21, 2021 - 
As the automotive industry evolves from internal combustion engines to electric vehicles, so must other industries to reduce carbon footprint. From automotive and agriculture to aerospace and consumer goods, implementing electric motor technology has been growing at a steady rate. In order for these industries to succeed and remain competitive, it is important they have technological advancements in manufacturing in order to responsibly and reliably manufacture quality components.
To serve this competitive and cost sensitive market, Shibaura Machine has developed our latest electric toggle die clamping machines, Electric Machines (E-Series), featuring the DC1100R-E and DC1300R-E.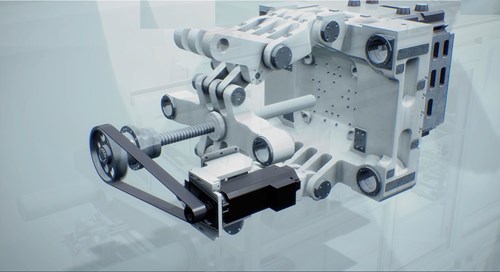 These machines provide optimal solutions to help industries ensure uncompromised quality in the production of castings with maximum return on investment.
The Benefits of Electric Toggle
The electric toggle found on the E-series allows manufacturers to produce consistent, high-quality, reliable parts each time, every time. Several advantages to take into consider include: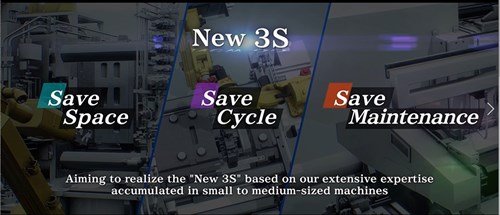 The overall footprint is smaller than other machines on the market with an integrated hydraulic tank and motorized toggle clamping. Therefore, the E-series can be installed in a smaller area as similar tonnage machines. 
Our electric toggle is designed to offer high clamping rigidity maintaining die parallelism.
Increased productivity because of the speed of the servo die open and close times.
A servo motor offers increased acceleration and allows for programmability of exactly where the toggle should stop. So whether you need a die close position to spray in a deep cavity or die clear position for the part extraction, it is possible. 
With the decrease in hydraulic oil, it means less maintenance with the adoption of the electric toggle.
Which Model is Right For You?
The E-series features the DC1100-RE and DC 1300-RE. Both come standard with a TOSCAST 999 control which includes more advanced servo drives. This controller was developed specifically for the E-series machines.
The Shibaura Machine electric servo controlled mechanical clamping gives programable positioning repeatability, increased platen positioning speeds, and additional uptime while increasing flexibility, reducing cycle time, and known reliability of a mechanical toggle clamp. Operators will enjoy easy maintenance and streamlined global production management with the enhanced control features.
The DC 1100-RE injection mechanism adopts a piston control system newly developed in the small-and medium-sized R series to shorten the response time. By installing an accumulator as standard as a conventional large-sized machine you can achieve stable pressure intensifying injection.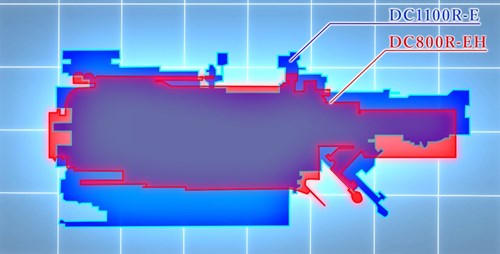 The DC 1300-RE injection mechanism is equipped with the same large-capacity servo as the high-grade model. By adopting the wide template as the standard for the die platen, it is also possible to handle large molds.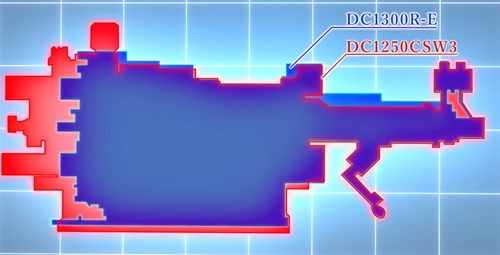 As an optional feature on both machines, the dPAQET, will further contribute to the improvement of maintenance and productivity.
Learn More
Whether the precision die cast components you need are for electric cars, appliances, or medical equipment, Shibaura Machine is here to partner with you to innovate and design dependable solutions.
Contact our die casting team to learn more about the E-series.
Electric Series Machine
Contact us today to learn more
Want to know more about our machines?