How Evolved is Your Die Casting Machines Construction?
ELK GROVE VILLAGE, IL, June 3, 2021 - 
We can talk about cycle times, repeatability, and user-friendly controls, but if your die casting machine is not running then you're not working. Design factors that affect die casting machine durability are often small and can be easy to overlook — until something breaks.
While the die movement function sounds simple, it involves large forces and high speeds- after all it is called a 3500 ton machine because it holds the die together with 3500 tons! Mechanical parts must be able to sustain many cycles and potentially unforeseen events, design must be well developed in order to have everything built properly.   
For Shibaura Machine durability is a top priority. That means identifying weak spots in the structure during the machine design and providing a heavy weight construction that ensures maximum resilience cycle after cycle, all while offering a sufficient operating-life. After nearly 70 years of constructing die casting machines, we've compiled three elements that can make big differences when it comes to durability.  
What Makes a Machine Durable?
Year after year, Shibaura Machine's team works to make sure every new generation of die casting machinery is better than the last. When purchasing a new die casting machine, consider these areas to judge a machine's durability: 
Machine Construction
Bottom line, these machines take on a lot of stress and need to be able to take on a lot of cycles. The repeat of the operations for millions of cycles in the exact same way requires a heavy-duty construction, with the weight being allocated in all the right places. Shibaura Machine has designed all of the components to be heavy-duty and sized for low stress resulting in years of service.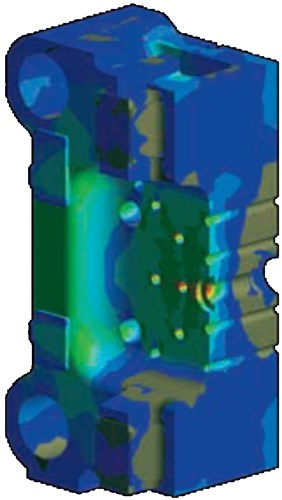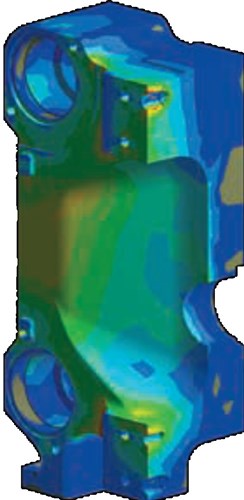 Platen Design
The design of the platens must hold the force of the die casting die halves being pushed together under the toggle locked load. These loads have been studied and stress analysis performed to allow the platens to hold these loads for millions of cycles without failure. The large castings have material where strength is needed to resist bending and flexing, yet provide easy access on the stationary platen for metal pouring and on the moving side for a large ejector plate system. Shibaura Machine's careful design of the platens provides the die designer greater freedom in die design.
Size
While this may seem like odd criteria for judging durability, providing maximum die movement within a small space is important to many foundries. Consider the size of the machine against its construction and weight. The operation of Shibaura Machine's mechanical toggle linkage system takes advantage of well designed castings to provide robustness while taking size into consideration. 
Quality construction doesn't happen overnight. It is the compilation of years of continual innovation and team expertise, refining the design into a robust die casting machine. With ever-increasing quality requirements and complex geometries your machine demands durability in order to hit the accuracy, dynamics, and reproducibility of all motion sequences during the shot, time after time again. 
Contact Shibaura Machine's die casting team to learn more about machine durability.
Want to know more about our machines?